Creative energy and beautiful imagery fuels our souls, we have put countless hours of education into our work and love to incorporate our own artistic flare.
We hope all of my clients feel beautiful, confident and excited during and after their sessions.
7 Things To Consider When Booking A Maternity Photographer
1. Start Soon
By the end of your first trimester, know who you want to work with so that you can feel comfortable with the photographer when you show up for the session and don't feel stressed and worried that you may be missing your moment.
2. Think About Your Style
As you consider a photographer you want to work with, think about what you want your photos to look like. Look at the images of the photographers you're considering working with and ask yourself if their images speak to you and if you can see yourself in them. Know whether you resonate more with something artistic or simple, soft or vibrant.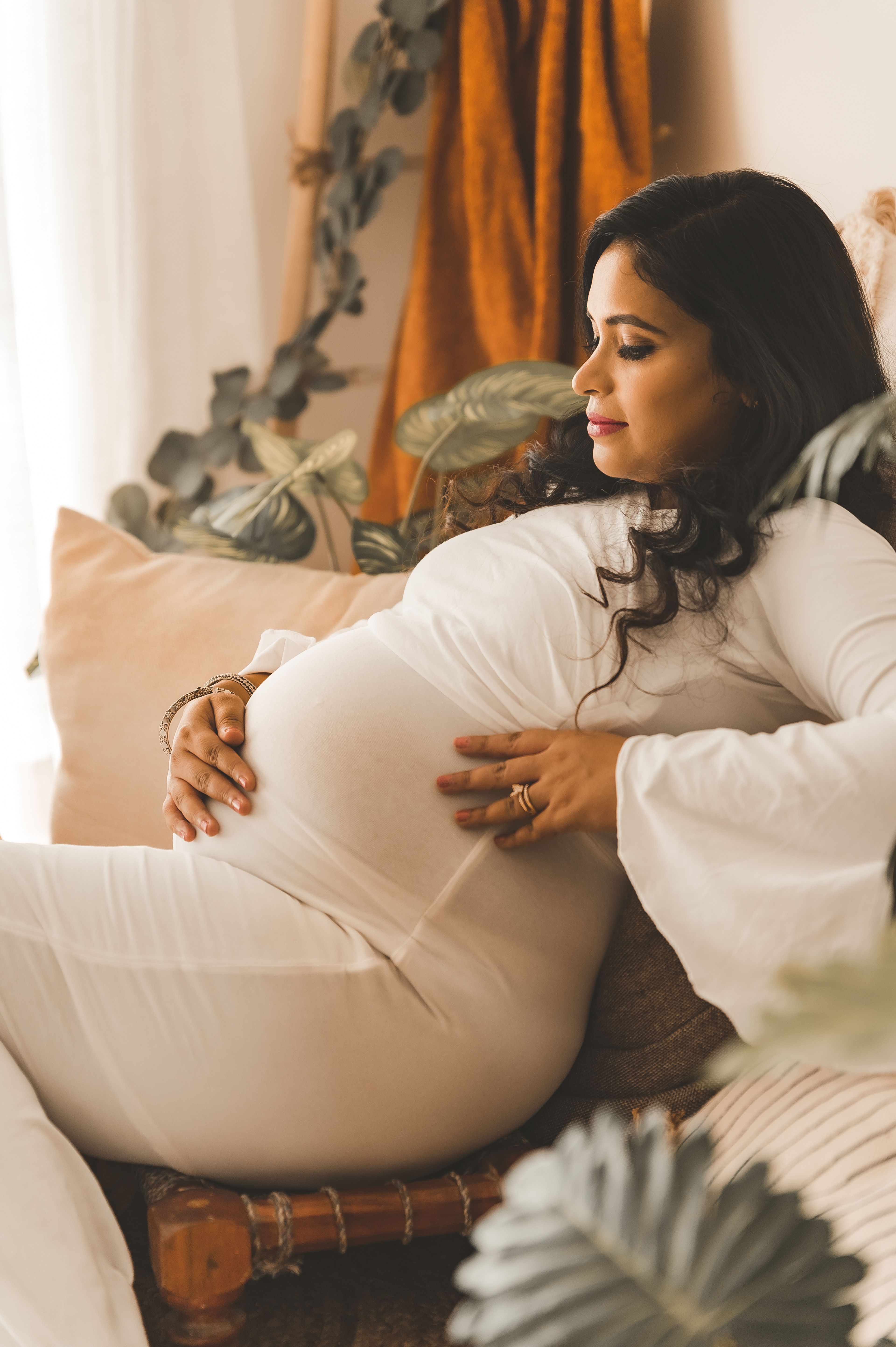 3. Think Beyond Maternity
You will likely want to work with a photographer to do newborn portraits. Through a maternity shoot, you'll build relationship and trust and so it makes sense to continue with the same photographer. The more at ease you are and the more at ease your baby is down the line, the better the photos. Sticking with one photographer will make that transition full of so much more ease.
4. Find Someone of Experience & Expertise
The best way to know whether someone is a photographer with experience and expertise is by browsing their website and their past work to see who they have worked with and the maternity shoots that they have created.
5. Preparing for the Session
When you inquire, ask questions about how to best prepare for your shoot and the things you may need to bring or whether your photographer will have everything provided for you. In my studio, the most important thing you need to bring is "YOU".
6. Consider the Personality
Another thing that can be super helpful in choosing a photographer is finding a personality that you can work well with and be comfortable with. You can figure this out through calling or chatting with the photographer on the phone or even if they have videos posted on their instagram.
7. Choose a Photographer You Can Feel at Home With
The most important thing out of anything is working with a photographer where you can feel at ease and comfortable while also feeling beautiful. The more you feel at ease and beautiful, the better the images will be.
At iwonderyears photography, I want you to feel both comfortable and stunning. Because you are deserving of both of those things and there is beauty in this season of your life that is worth celebrating. 
This season of your life is gorgeous. Let's celebrate it.